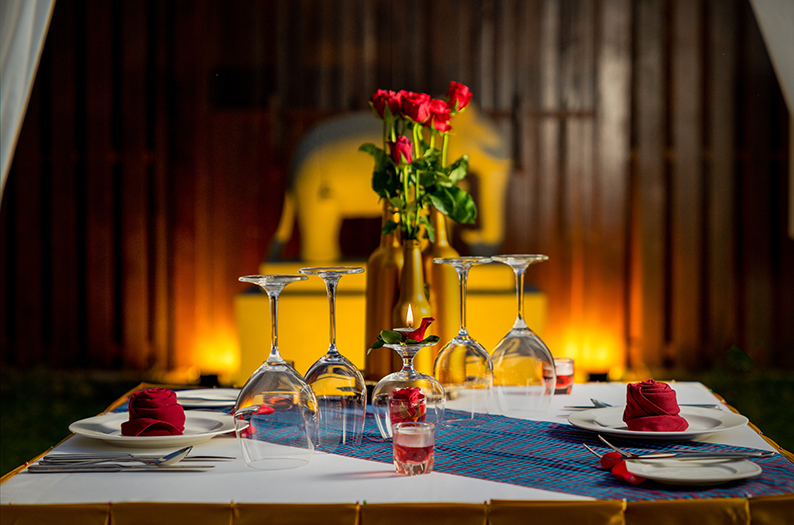 RESTAURANT & BAR 
-The circular Dining Restaurant with it's use (Slerk Jak) leaf for the roof with the khmer culture village. breakfast ,lunch and Dinner – at all around the pool area The Dining also provide a thigh -tea ,and an relaxing quite sitting area where guest can help themselves to home .
ROMANTIC INFINITY POOL DINNER
The most memorable dinner of your life at The embassy   angkor resort . Our Chef Team will prepare a course menus by designed special with you and your lover . Dine among lighting of our fiber optic pool and star pool sky for a romatic event experience.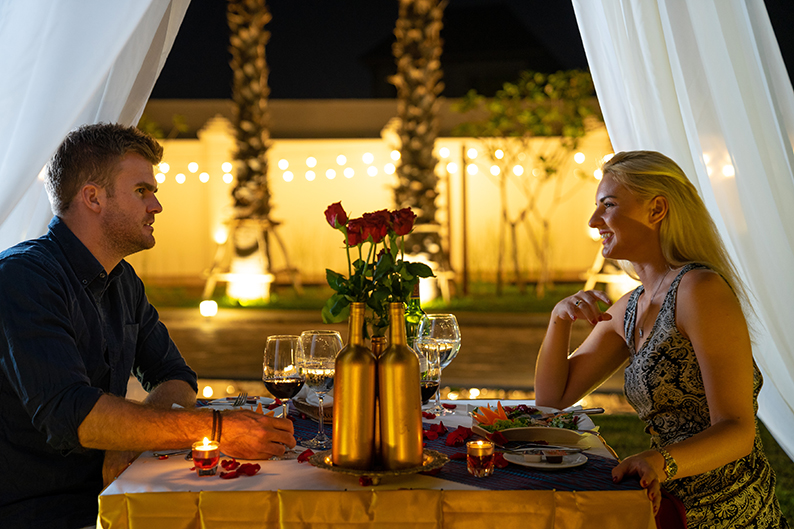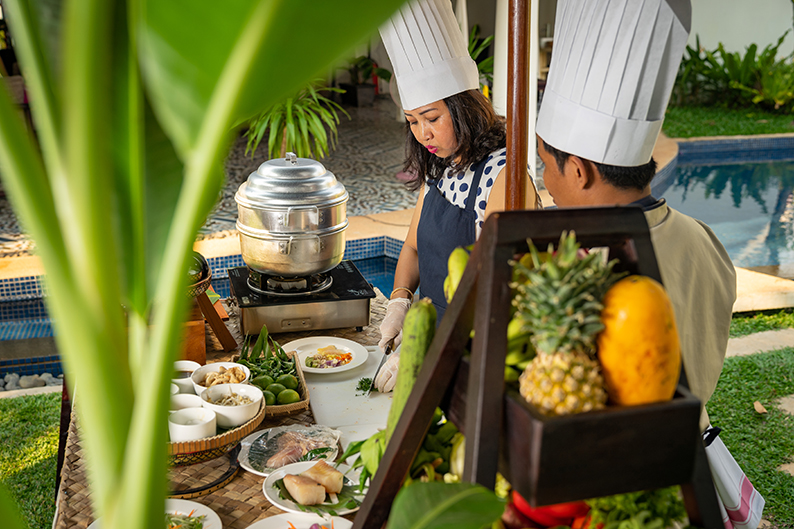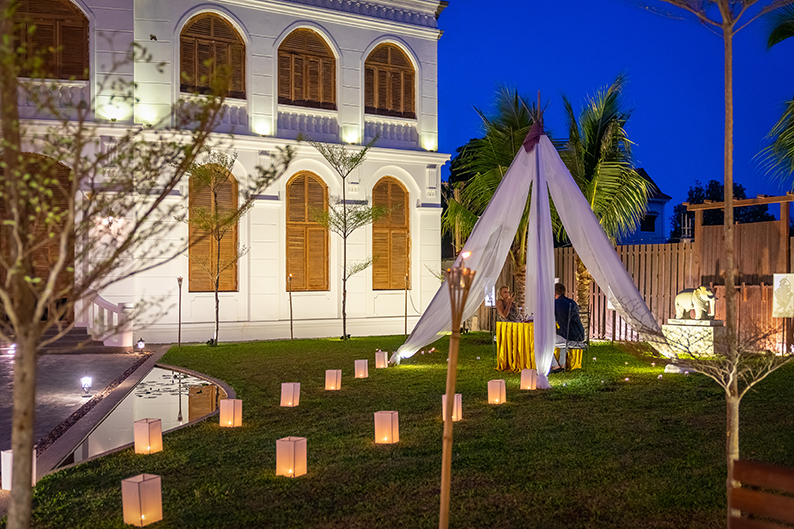 Operation hour 
+ Room Service  : 06:30  –  22:00hrs
+ Breakfast         : 06:30  –  12:00hrs
+ Lunch               : 11:30  –  14:00hrs
+ Dinner              : 17:00  –  22:00hrs